Together, we're Marvelous
Meet a few of our experts
Anete Ušča
Board member & PhD candidate at the European University Institute
Indra Purs
Board member & freelance researcher in landscape architecture, circular economy, LAAA Board member
Margarita Vološina
Urban Shift co-creator & Ministry of Environmental Protection and Regional Development
Kristaps Kaugurs
Urban planning & regional development, Business administration, Communication expert, a snob & general 'know-it-all'. Strangely enough, he is first person ever to be employed by UI.
Jonas Büchel
Free lancing social & cultural urban and regional planner, Free Riga, Network of European Civic Education, founder and director of "Kamen spricht" (a local German political initiative)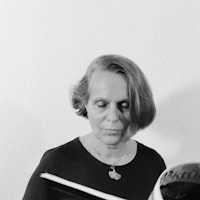 Helena Gutmane
LAAA president
Marc Geldof
Consultant of spatial planning and mobility, Member of VRP Flanders
Gunta Lukstiņa
Pēteris Šķiņķis
Guna Garokalna
Signe Pērkone
Architect, working in the intersection of research and practice
Ramon Cordova
Practicing architect, researcher and relational thinker
People inspire people.
Our team is the reason for our success
We are looking for extra hands!
Come and Join us.
Become an Intern
We're always looking for talented people who want to try their skills in urbanism.
Join UI
We're open to take on active and motivated people who want to join UI.